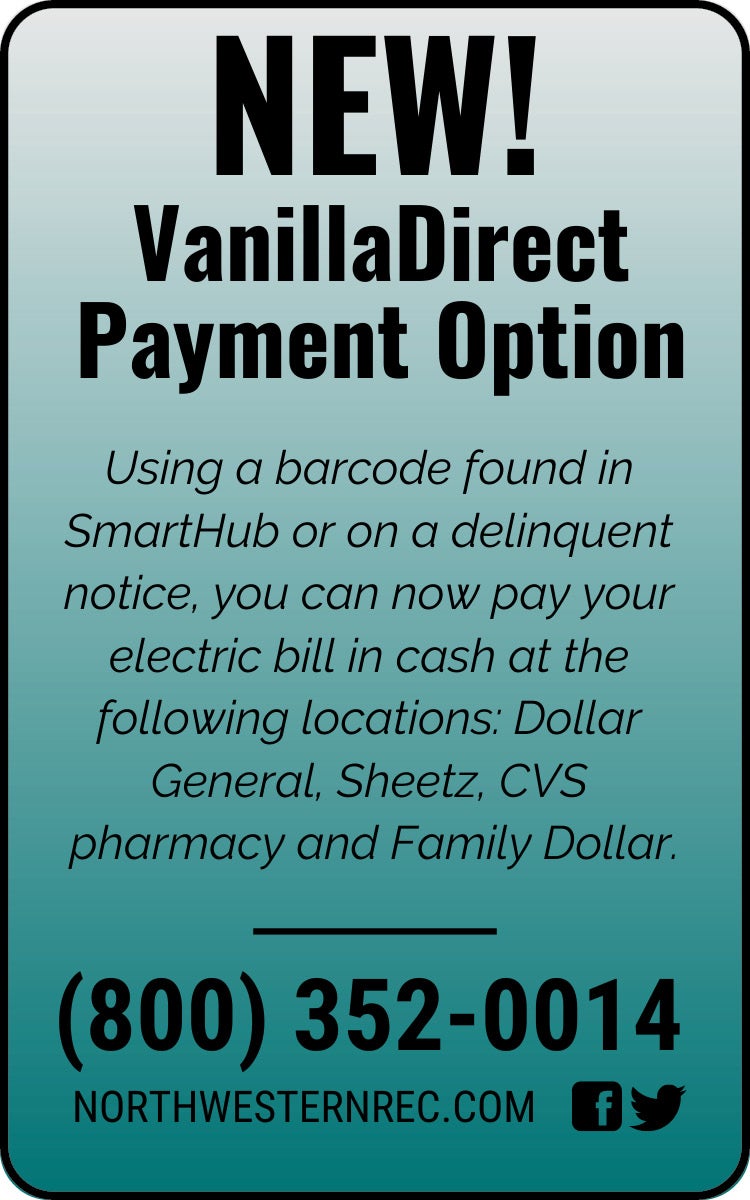 We are happy to announce a new payment option with VanillaDirect. Using a barcode found on a delinquent notice or in SmartHUB, cash payments are now accepted at Dollar General, Sheetz, CVS pharmacy, and Family Dollar.
Please be aware, the co-op will never contact a member demanding immediate payment or electricity will be disconnected. If you ever receive such a call for any type of service, hang up and contact the company directly. Northwestern does have a collection process in place for delinquent accounts that provides plenty of advanced warning, including two delinquent bill mail notifications.
The co-op also provides a courtesy call to remind members of their past due accounts, but never to seek payment. Disconnecting an account for non-payment is the very last resort for the co-op.